Great Eastern Run 2023
Date & Time
18 November 2023 / 5:00pm
Venue
MRANTI Park, Bukit Jalil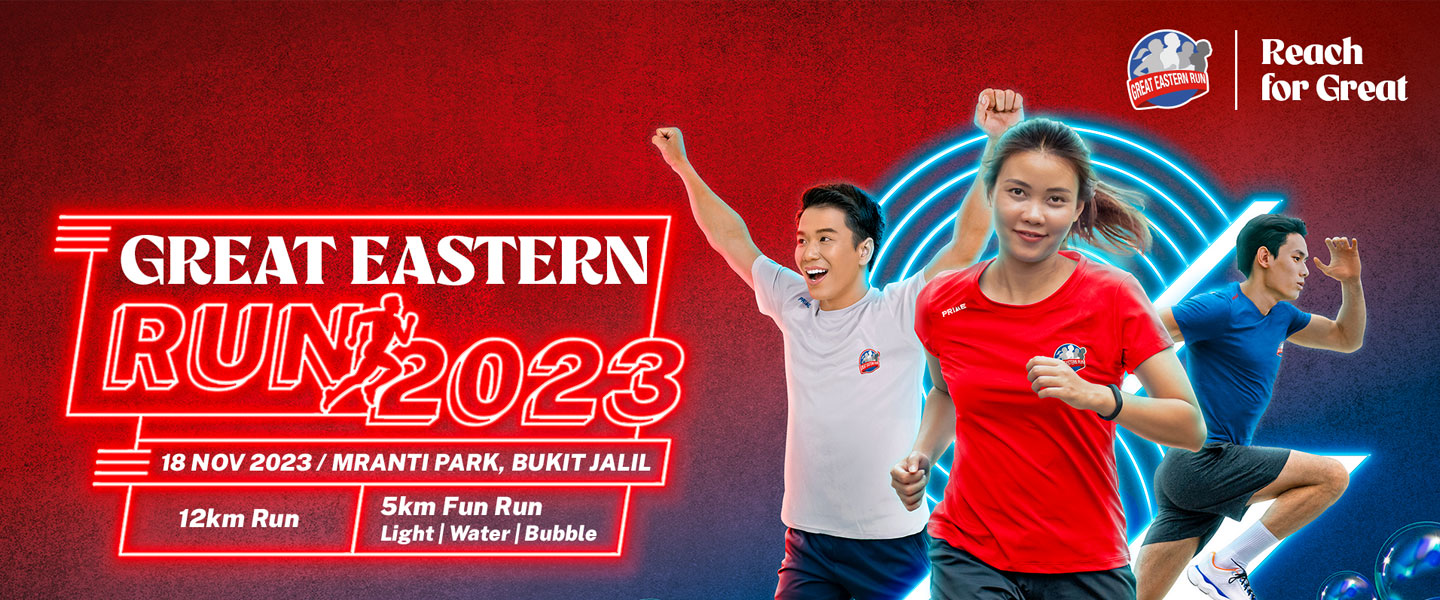 The Great Eastern Run makes its long-awaited return on 18 November 2023 at Mranti Park, Bukit Jalil! To inspire you to Reach for Great, the Run has been redesigned with many new and exciting features which will help you create unforgettable memories for yourself and your loved ones.

Choose Your Run
There are two runs to choose. For serious runners, we are bringing back the signature 12km Run. For casual runners who are looking to rediscover the fun of running and spending quality time with family and friends you can look forward to a fun-filled night with the Great Eastern 5km Fun Run featuring 3 unique zones – Light Zone, Water Zone, and Bubble Zone with Malaysia's first-ever foam glow element!

Eat, Play and Enjoy
The great experience continues after the run at the Urban Lifestyle Playground. This colourful neon and LED-lit festival area features food trucks, carnival games, photo ops, inflatable slides, stage performances, interactive robots and many other attractions.

Sign up now to run with us and Reach for Great!


Key Dates
Registration Open 25 Jul 2023
Registration Close 22 Oct 2023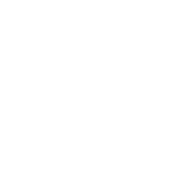 25 Jul 23'
Registration Open
22 Oct 23'
Registration Close
Categories & Fees
5km Fun Run (16yrs and above) (5km)

Fees shown is subject to admin fee

5km

RM  45.00

RM 49.00

RM 55.00

RM 65.00

RM 69.00

5km Junior (5-15yrs) (5km)

Fees shown is subject to admin fee

5km

RM 45.00

RM 45.00

RM 45.00

RM 45.00

RM 45.00

12km Mens Open Malaysian (16-39yrs old) (12km)

Fees shown is subject to admin fee

12km

RM 55.00

RM 59.00

RM 65.00

RM 69.00

RM 79.00

12km Mens Veteran Malaysian (40yrs & above) (12km)

Fees shown is subject to admin fee

12km

RM 55.00

RM 59.00

RM 65.00

RM 69.00

RM 79.00

12km Mens Open International (16yrs & above) (12km)

Fees shown is subject to admin fee

12km

RM 55.00

RM 59.00

RM 65.00

RM 69.00

RM 79.00

12km Womens Open Malaysian (16-34yrs old) (12km)

Fees shown is subject to admin fee

12km

RM 55.00

RM 59.00

RM 65.00

RM 69.00

RM 79.00

12km Womens Veteran Malaysian (35yrs & above) (12km)

Fees shown is subject to admin fee

12km

RM 55.00

RM 59.00

RM 65.00

RM 69.00

RM 79.00

12km Womens Open International (16yrs & above) (12km)

Fees shown is subject to admin fee

12km

RM 55.00

RM 59.00

RM 65.00

RM 69.00

RM 79.00