RaceXcares
In the current challenging times, we believe that many NGOs and charities are struggling to survive and to keep their operations running. Their activities are important to ensure that those most vulnerable are being protected and helped. Not all NGOs and charities are well funded and have consistent support.
Under the RaceXcares program, we would collaborate with independent, small and mid-sized NGOs and charities to raise funds to ensure that they are able to continue to carry out their activities. We plead to all of you to give generously and support them.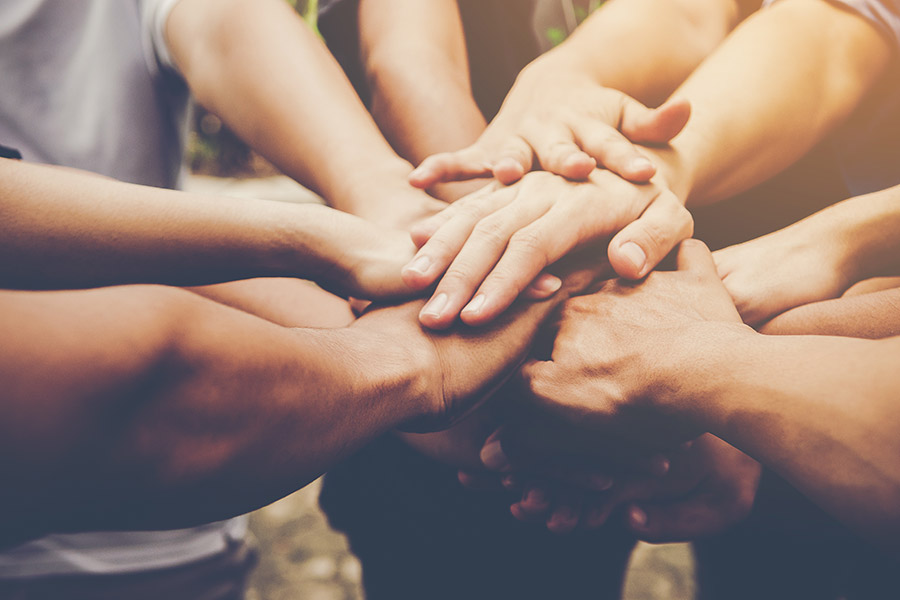 Terms & Conditions
Donation programme is organized by the listed Non-Governmental Organisation or Non-Profit Organization or a Charity Body (collectively known as "Charity") in a collaboration with RaceXasia.
Donations are to be collected in Malaysia Ringgit (MYR) and can be made via online banking, credit cards and e-Wallet.
A 2% transaction charge will be imposed for each donation. This amount is not part of the donation.
Please check carefully before making payment, there will be no refund or return once a donation is made on RaceXasia website.
Upon payment, you will receive a confirmation by email with all the payment details. You may use this as proof of payment in future communications with the "Charity".
RaceXasia may share the name, address and contact details of donors to the participating "Charity", for the issuance of tax relief receipts, when applicable.
Please do be reminded that not all "Charity" are with tax-exemptions. Please do read the terms and conditions before making a donation. For all queries relating to the tax relief receipts, donors are to contact the participating "Charity" directly.
RaceXasia will channel your donation to the "Charity" stated. After the donation, all further dealings are solely between you and the "Charity" which you have donated.
We do not represent or warrant that your donations will be used by the "Charity" for any particular purpose, and shall not be responsible for any issue you may have, regarding the "Charity"'s use or non-use of such donations. Please channel your queries and feedback to the participating "Charity" and we encourage that you follow the progress of the "Charity" on their social media page or website (if any).
If a merchandize item is involved, the fulfilment will be done by the "Charity" directly. Please ensure that you have entered all your contact details correctly. RaceXasia has the rights to amend the Terms & Conditions at any time at its sole discretion without any prior notice. RaceXcares is subject to other terms and conditions of use of the RaceXAsia platform, including, without limitation, the Terms of Use and Privacy Policy.
Terma & Syarat
Program sumbangan ini diatur oleh Organisasi Bukan Kerajaan yang disenaraikan atau Badan Amal (lebih dikenali sebagai "Amal") adalah dengan kerjasama RaceXasia.
Sumbangan yang diterima adalah dalam Ringgit Malaysia (RM) dan boleh dibuat melalui perbankan dalam talian, kad kredit dan e-Wallet.
Bayaran transaksi 2% akan dikenakan bagi setiap sumbangan. Jumlah ini bukan sebahagian daripada sumbangan anda.
Sila semak dengan teliti sebelum membuat bayaran, tiada pengembalian dana atau pemulangan wang setelah sumbangan dibuat melalui laman web RaceXasia.
Setelah pembayaran berjaya, anda akan menerima pengesahan melalui e-mel dengan butiran bayaran. Pengesahan itu boleh digunakan sebagai bukti bayaran untuk berhubung dengan "Amal" tersebut.
RaceXasia boleh berkongsi nama, alamat dan nombor telefon penderma kepada "Amal" yang didaftarkan, bagi tujuan pengeluaran resit perlepasan cukai, jika digunakan.
Mohon diingatkan bahawa tidak semua "Amal" dikecualikan dari cukai. Sila baca terma dan syarat sebelum membuat sumbangan. Untuk pertanyaan yang berkaitan dengan penerimaan perlepasan cukai, penderma hendaklah terus menghubungi "Amal" yang terlibat.
RaceXasia akan menyalurkan sumbangan anda kepada "Amal" yang dinyatakan. Setelah derma dibuat, segala urusan selanjutnya adalah di antara anda dan "Amal" yang telah anda sumbangkan.
Kami tidak mewakili atau menjamin sumbangan anda akan digunakan untuk tujuan "Amal" dan kami juga tidak akan bertanggungjawab atas masalah yang mungkin anda hadapi, mengenai penggunaan sumbangan atau derma tersebut, sama ada bagi tujuan "Amal" atau sebaliknya. Sila salurkan pertanyaan dan maklum balas anda kepada "Amal" yang anda daftarkan dan anda juga digalakkan untuk mengikuti perkembangan "Amal" di laman media sosial atau laman web mereka (jika ada).
Jika terdapat barang jualan (merchandise), kaedah dan ketetapan jualan akan diuruskan oleh "Amal". Sila pastikan anda mengisi maklumat peribadi dengan betul.
RaceXasia mempunyai hak untuk mengubah Terma & Syarat pada bila-bila masa atas budi bicara mutlaknya, tanpa memberi notis terlebih dahulu. RaceXcares tertakluk kepada terma dan syarat penggunaan platform RaceXAsia yang lain, termasuk, tanpa sebarang batasan, Syarat Penggunaan dan Dasar Privasi.